The goal of GAP TRC PAD ("Track Pad") is to accelerate drug development for AD through establishment of a trial-ready cohort to facilitate enrollment into preclinical and prodromal AD cognitive-endpoint trials. The initial goal for the cohort is 1,000 preclinical and 1,000 prodromal participants across approximately 35 sites in the U.S. Dr. Paul Aisen. is the Principal Investigator for TRC PAD and Drs. Reisa Sperling and Jeffrey Cummings are co-investigators.
Operational Aims
Establish feeder systems and registries connected (with transfer of data) to GAP registry; web-based consent
Optimize transition from GAP registry to GAP cohort, with validation of web-based consent and cognitive testing
Optimize and implement site characteristics
Optimize and implement network characteristics
Achieve timeline goals: shorten time to site activation for trials, markedly accelerate recruitment
Reduce expense and reduce screen failures; improve retention in clinical trials
Reduce unexplained variance in cognitive testing through optimal training, certification, informatics and monitoring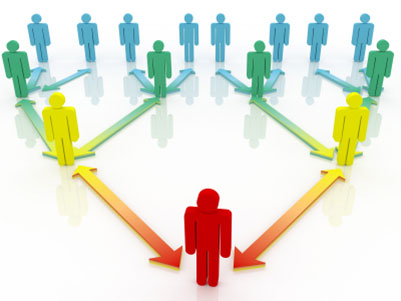 Scientific Aims
Web-based mechanisms feeding an in-person trial-ready cohort can attract and maintain potential participants for preclinical and prodromal AD trials, accelerating the drug development process.
Assessment of e-consent: in-person validation will confirm the reliability of an con-based remote informed consent process
Validation of web-based cognitive assessment: remote testing of episodic memory and executive function correlates closely with standard in-person cognitive assessment
Utility of longitudinal remote cognitive assessment: web-based cognitive performance and self-reported symptom trajectories predict subsequent decline in cognition and self-reported outcomes
Evaluation of adaptive risk scoring: analysis of remotely-collected demographic, lifestyle, cognitive and genetic factors increases prevalence of amyloid positivity in older, non-demented individuals, reducing costly screen failures.
Future Aims
Design and implement proof of concept and confirmatory trial designs that take full advantage of the TRC PAD infrastructure
Establish a business model for long-term sustainability based on dual mechanisms of financial support from pharmaceutical companies: upfront investment in the infrastructure plus trial enrollment-based reimbursement
Validate the use of continuous tracking of biomarkers and clinical markers by means of mobile computing and sensor technologies