April 13, 2018
Dane Huffman, Triangle Business Journal
How a Raleigh clinic is helping Alzheimer's patients
Alzheimer's clinical trial participants are getting a lift to their appointments at Raleigh Neurology Associates.
The Global Alzheimer's Platform Foundation, in partnership with Lyft, is providing transportation to participants in an Eli Lilly study testing a therapy to attack plaque in the brain characteristic of Alzheimer's disease.
Sean Walsh, director of clinical research at Raleigh Neurology Associates, says the new partnership will help the patient experience and increase efficiency and lower costs. Raleigh Neurology is one of 15 participating clinical trial sites.
Atop the list in terms of challenges Raleigh Neurology Associates faces related to Alzheimer's clinical trials is "getting patients to the site to have research done," he says. The new partnership between GAP and Lyft will be a "game changer," he says.
Many Alzheimer's patients don't have transportation, Walsh says.
---
November 13, 2017
Clinical Leader
Can GAP double the number of patients in Alzheimer's trials?
Curing diseases requires new drugs. Getting those new drugs approved by regulators requires data from successful clinical trials. Those trials depend on patients, and right now getting those patients is a challenge for many sponsor companies. According to research performed on recruitment, 85 percent of trials are delayed due to enrollment issues and more than 30 percent of total trial time is spent simply recruiting patients.
Those issues are present in all therapeutic areas, including Alzheimer's disease. To mitigate these problems, cut the time of trials, and get needed medicines to patients faster, the Global Alzheimer's Platform (GAP) Foundation is implementing a new model. The model promises to both accelerate clinical trials and increase patient participation in Alzheimer's clinical research.
According to GAP, Alzheimer's disease affects more than 5.4 million Americans and costs taxpayers more than $153 billion per year in Medicare and Medicaid expenses. By the year 2050, it's estimated that 14 million Americans will be afflicted with the disease. With the aging population we currently have in this country, finding an effective treatment for the disease has never been more important.
Read the full article online here.
---
November 6, 2017
Kansas City Star
Minority participation in clinical trials can help everyone fight Alzheimer's
Growing up as an African-American in the South over 75 years ago, my family didn't have the access to medical care we do today. One event from my childhood changed my life.
My mother went to the doctor's office. She was quite ill and needed help. The doctor said she had to wait to be seen until after all of the white patients were assisted. It was at that moment I decided to become a doctor.
Since then, times have changed and gotten better, but there's still a pervasive problem in health care for the African-American community. We are underrepresented in medical research and therefore often last in line when finding effective treatments and therapies for diseases. A particular area that should be of concern to all minority populations is Alzheimer's disease.
African-Americans are twice as likely to have Alzheimer's than Caucasians according to the Alzheimer's Association. The higher rate of prevalence unfortunately translates into a higher death rate. Alzheimer's deaths increased 55 percent among all Americans between 1999 and 2014, and these deaths increased 99 percent for African-Americans, according to the Centers for Disease Control and Prevention. But this is a point of disparity that we, as a community, can help repair.
Read the full article online here or via PDF here.
---
May 9, 2017
alzheimersnewstoday.com
Patient advocacy groups welcome 40% increase in Alzheimer's NIH research funds authorized by Congress
The U.S. Congress last week authorized an additional 40 percent in funds for Alzheimer's disease (AD) research, boosting the fiscal 2017 total by $400 million to nearly $1.4 billion as part of a $2 billion year-over-year increase for the National Institutes of Health (NIH).
The final package won praise from the nonprofit Global Alzheimer's Platform Foundation (GAP), a Washington-based entity launched in 2015 by UsAgainstAlzheimer's and the Global CEO Initiative (CEOi) on Alzheimer's Disease. GAP works with leading researchers, drug firms, nonprofit groups and governments to slash the time, cost and risk involved in Alzheimer's clinical trials and speed up approval of innovative medicines and other therapies.
The foundation aims to build a standing global clinical trial platform of willing participants through novel recruitment techniques, coupled with a network of participating high-performance clinical trial sites.
Read the full article online here or via PDF here.
---
November 26, 2016
Hope to prevent Alzheimer's? Grab the olive oil and hop on a treadmill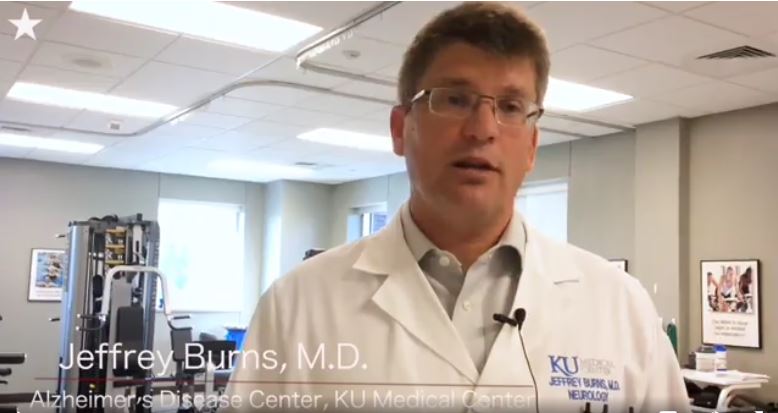 By Eric Adler, Kansas City Star
Ann Poehler's strides quicken on the treadmill. Her feet pound. Her heart races from 150 to 160 beats per minute and more.
A plastic tube jutting from the Prairie Village woman's mouth feeds carbon dioxide levels to a computer here inside the University of Kansas Alzheimer's Disease Center. The computer records every respiration while an exercise physiologist coaches her to push harder.
"Can you hang in there like for 15 more seconds?" he urges, making an initial chart of her vitals for an exercise study geared to combat what, for people over 50, is the second-most-feared disease in the United States, just behind cancer. "Good job. Great work. … Hang on."
At 65, Poehler is cognitively healthy and wants to stay that way. She watched Alzheimer's rob her grandmother of her memory and life. Now her mother is in a memory care unit.
Like millions of aging Americans, Poehler hopes to escape the cataclysm of the brain-wasting disease that now afflicts some 5.4 million people in the U.S., a number that only promises to grow as baby boomers age, if a cure or preventive is not found.
A national study, published online Monday in the journal JAMA Internal Medicine, offered positive signs on what has long been a bleak landscape. It showed that the rate of dementia in people 65 and older had decreased from 11.6 percent in 2000 to 8.8 percent in 2012 for reasons that, not fully understood, researchers are exploring.
The fact remains that one out of every three people over age 85 in the U.S. — and at least one out of 11 over age 65 — now has clinical Alzheimer's.
Read the full article online or via PDF here.
---
September 13, 2016
September 2016 GAP-Net Site Webinar
---
Aug. 1, 2016
National survey finds that a majority of Americans would consider participating in an Alzheimer's clinical trial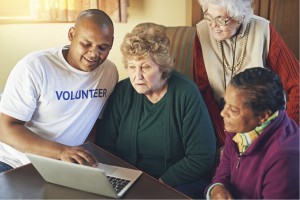 A recent online survey conducted by Harris Poll found that nearly 60% of Americans are definitely willing or willing to consider taking part in a clinical trial for Alzheimer's. This promising statistic is good news for researchers; however, obtaining qualified trial participants has been one of the greatest challenges in getting clinical trials off the ground.
To address this, the Global Alzheimer's Platform Foundation commissioned a survey to examine Americans' perceptions about Alzheimer's disease and to gauge their willingness to participate in clinical trials. The large disconnect between willingness to take part in a clinical trial and actual participation may be attributed to a lack of information provided to the public and a scarcity of easy-to-use tools to begin enrollment in the process.
One solution is for people to join the Brain Health Registry (BHR). BHR is a free, online platform designed to speed the path to cures for Alzheimer's disease and other brain disorders. BHR gathers data from volunteers who have registered and completed questionnaires and cognitive tests via its website. BHR aims to reduce the cost of patient recruitment for clinical trials by building a large online pool of potential, trial-ready candidates. Join today at www.brainhealthregistry.org.
The Harris Poll survey also asked questions not directly related to clinical trials. Additional findings include:
25% of Americans have/had a family member with the disease.
73% of Americans who do not have Alzheimer's disease say that if they were to develop the disease, their biggest fear would be not knowing how their family would pay for their care.
28% of Americans believe that health insurance usually covers most of the cost of care for someone with Alzheimer's disease.
23% of Americans most feared developing Alzheimer's disease, more than the 18% who said they most feared having a heart attack and 7% who most feared getting shot. 27% most feared another major economic crisis, while 26% said they most feared being targeted in a terrorist attack.
These findings clearly convey that a lot of Americans are aware of and concerned about Alzheimer's, but that there are also misconceptions. This suggests that even by making the public more aware about the disease, there will be a growing appetite to find a cure.
Tell your friends and family about Alzheimer's, and encourage them to visit the Brain Health Registry today. Together, we can make Alzheimer's a distant memory.
---
June 24, 2016
June 2016 GAP-Net Site Webinar