Meet the 2019 National Citizen Scientist Honorees
Cornerstone Award
2019 Honoree
Nominated by
Brain Health & Memory Center at University Hospitals Cleveland Medical Center
Beachwood, OH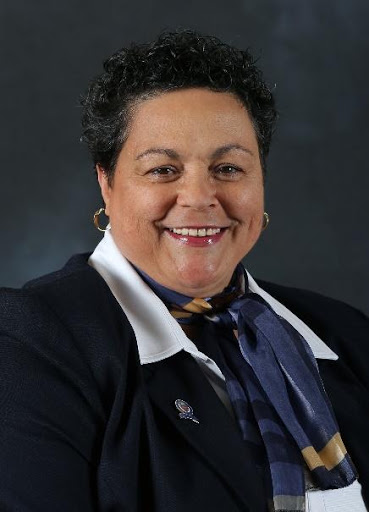 Rochelle Long
The Cornerstone Award recognizes a clinical trial participant who has personally made extraordinary efforts to support local research and participate in a trial.
Rochelle Long
2019 Honoree
Nominated by
Brain Health & Memory Center at University Hospitals Cleveland Medical Center
Beachwood, OH
Alzheimer's disease has been an integral part of Rochelle Long's family history. After her mother's third relative was diagnosed, Rochelle convinced her mother to get tested. Her mother was diagnosed with Alzheimer's and learned about clinical trial opportunities. When her mother enrolled in a study, Rochelle became her research study partner. She was also a study partner for her aunt for years and couldn't wait to become a volunteer herself. Dr. Alan Lerner, Director of the University Hospitals of Cleveland Brain Health and Memory Center, was aware of Rochelle's keen interest in research even though she has no symptoms of Alzheimer's and was pleased when she was finally able to meet all of the criteria to volunteer as a study participant.
Her involvement with trials at University Hospital—as a study partner, trial participant, and member of the University Hospital Minority Outreach Board—spans 18 years and counting. Since her initial involvement, she has only taken one vacation, choosing to devote all of her other paid vacation days to clinical trials outreach, doctor's appointments, and care.
In early May, Rochelle was honored at a University Hospitals ceremony for her extraordinary efforts to support Alzheimer's research and trial participation.
The ceremony reaffirmed her tireless commitment to Alzheimer's advocacy, particularly in the African American community. She is sensitive to the historical and cultural reasons that African Americans are less likely to volunteer for clinical trials despite being disproportionately affected by Alzheimer's. But, as she says, "[African Americans] are the number one population affected by this disease. We can't only look to the past – we'll never find a cure unless people are willing to step up and do something that helps others." Moreover, "Drugs that work for white men may not work as well for black women. More of us need to be involved in research to determine the reasons for that."
According to Rochelle, one of the most powerful aspects of clinical trials is the sense of community and purpose they foster. "Whether you're a caregiver or trial participant, this disease makes you feel isolated. But being involved in research at UH for the past 18 years has made me realize I'm not alone. There is an amazing support community out there, if only people would take advantage of it."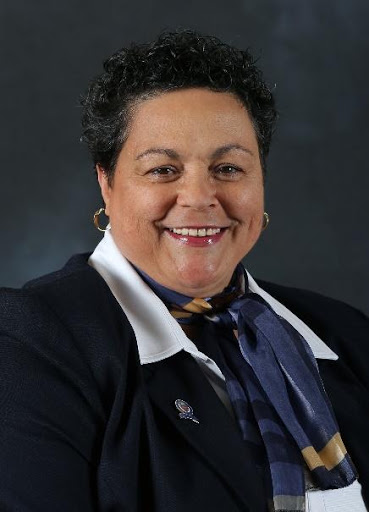 "To anyone on the fence about joining an Alzheimer's trial, I would say look at the bigger picture. The benefits of participating go far beyond any medication you receive. We're doing this for future generations. Besides, if you can do something to stop your own memory loss, why wouldn't you do it?"
Champion Award
2019 Honoree
Nominated by
Great Lakes Clinical Trials
Chicago, IL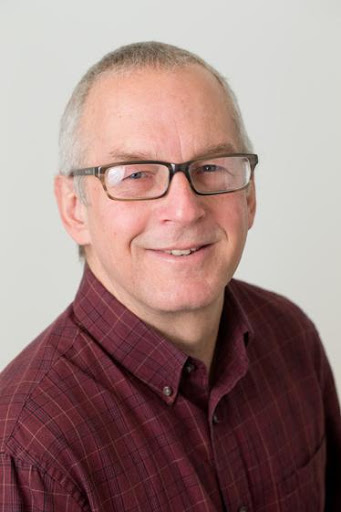 Richard Apple
The Champion Award recognizes a clinical trial participant who fights for a cause and is an advocate for trial participation in the community.
Richard Apple
2019 Honoree
Nominated by
Great Lakes Clinical Trials
Chicago, IL
To say Alzheimer's disease runs in Richard Apple's family is an understatement. He lost both of his grandmothers, his mother, and an uncle to the disease. In fact, for the Apple family, Alzheimer's appears to stretch back nearly 200 years; a diary by an ancestor who came to the United States in the 1830s indicates the author's mother may have had dementia.
Richard remembers his Grandmother Apple as a confident, strong woman before she started experiencing Alzheimer's symptoms. She was well educated and active in her community. "When she moved to nursing care, it was very sad for me," he says. "I told myself I would do what I could to fight Alzheimer's when I got a chance."
Richard's uncle was next. Serving as his uncle's caregiver taught Richard how little the health care system knew about caring for individuals with dementia. Richard's mom was also diagnosed with Alzheimer's disease. She had been the picture of health, walking five miles a day well into her 70s, but her diagnosis and disease progression necessitated in-home care and eventually assisted living.
Richard resolved to do whatever he could to help other families navigate the difficult experience of caring for a loved one with Alzheimer's, so he went to work for the Alzheimer's Association as a care navigator. That role sparked an interest in clinical trials and research, planting the seeds for Richard's eventual trial participation at Great Lakes Clinical Trials once he retired.
"First, I was screened for participation," Richard explained. "When they called me to come back in, I had some thoughts about not going, but then I reaffirmed in my mind that I owed it to struggling families to participate in the research." Based on the study screening tests, Richard's doctor informed him he had elevated amyloid levels in brain putting him at high risk for developing the symptoms of Alzheimer's. "I thought, thank goodness I decided to stick through the screening – I always feel like it's better to know than not know," he remembers. Richard is resolved to contribute to research, and he is optimistic about the future: "I feel like we're on the cusp of a breakthrough. Of course, nobody knows which [study] will be the breakthrough, which is why we need as many participants as possible."
Richard has been struck by the kindness, professionalism, and camaraderie of the team at Great Lakes Clinical Trials, who have given him a greater picture of his overall health: "A couple of times they found my blood pressure was high and worked with me to have that evaluated by my general practitioner. I went on blood pressure meds and now I'm in the normal range."
His positive experience at Great Lakes inspired Richard to encourage everyone he knows to get involved in a clinical trial: "If you participate, you are likely to get the drug sooner, even if you are on placebo during the study. It would be very positive to postpone or avoid what I went through with my family. It gives you a sense of purpose." For now, Richard concentrates on staying optimistic, healthy living, and living in the moment, especially with his grandkids.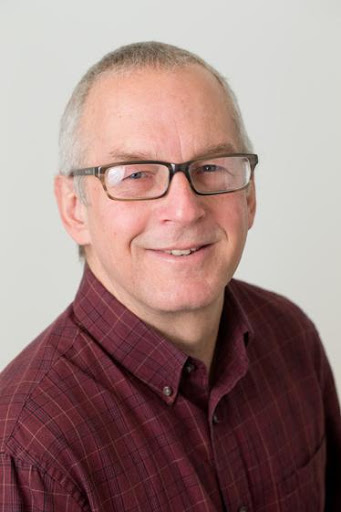 "If you participate in a successful Alzheimer's trial, you are likely to get the drug sooner, even if you are on placebo during the study. It would be very positive to postpone or avoid what I went through with my family."
Catalyst Award
2019 Honoree
Nominated by
The Alzheimer's Disease and Memory Disorders Center at Rhode Island Hospital
Providence, RI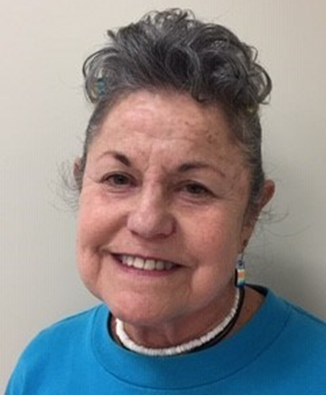 Barbara Silva
The Catalyst Award recognizes a clinical trial participant who acts as a stimulus in bringing about or hastening a result through creative, new, and novel approaches to encourage clinical trial participation.
Barbara Silva
2019 Honoree
Nominated by
The Alzheimer's Disease and Memory Disorders Center at Rhode Island Hospital
Providence, RI
Barbara (Barb) Silva noticed her father's mental decline over the course of four annual visits to him in Hawaii. "He was a cribbage champion, we used to play all the time. When he started asking me, 'What do you see?' and 'How many points do you count?' during games, I knew something was wrong," she recalls. Barb also noticed his driving getting significantly worse. The changes were jarring as she hadn't heard anything from her mother about his condition. Barb knew her father's symptoms couldn't be ignored any longer when he left the house without warning and drove erratically around the neighborhood, hitting curbs and fences.
Her father's experience was foremost in Barb's mind when she started experiencing dementia-like symptoms of her own. She consulted her physician right away, who declared that she didn't have anything to worry about. Barb wasn't so sure – she got a second opinion and was referred to Dr. Brian Ott at Rhode Island Hospital, who confirmed her suspicion that her dementia was caused by Alzheimer's disease.
"I was instantly impressed with Dr. Ott," Barb remembers. "He and his staff are warm, informative, and effective." She immediately volunteered for a clinical trial and met all enrollment criteria.
Barb hasn't let her Alzheimer's diagnosis get in the way of her living an active, full life. Barb has been involved in fitness classes for decades, so it was a natural fit for her and a friend to co-create a memory fitness class program (Mega Memory). Her business partner in this endeavor, Elaine Sewatsky, is also her research study partner. Barb continues to teach a fitness class for people age 50 years and older as well as being an active participant in the Mega-Memory class several times a week. Barb states, "In memory fitness, it forces me to remember one thing before moving on to the next thing, and to keep the entire pattern in mind while I'm doing it. It's done wonders for my mental health."
Dr. Ott was impressed with Barb's determination to proactively seek help for her memory loss, and Barb credits that determination with the full life she leads in spite of her diagnosis. "I'm glad I begged for help after my first physician told me not to worry. Every second you lose matters."
Barb hopes her story can help reduce the stigma around Alzheimer's. "Watching my mom and dad refuse to talk about Alzheimer's was painful, and it certainly didn't help my father. I decided I couldn't afford to react to my condition the same way, and I highly encourage others to get involved with research."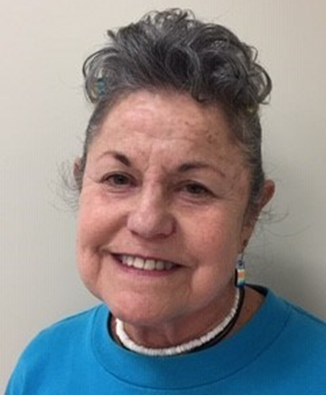 "This study is like a lottery ticket, you never know if this might be the winner."